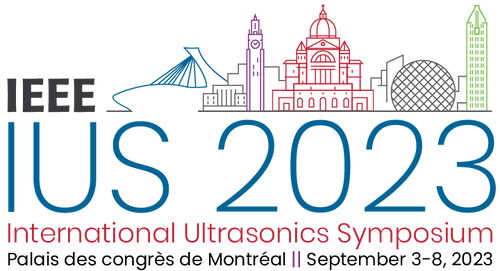 September 3 - September 8, 2023
Palais des congrès de Montréal
Montreal, Quebec, Canada
About IEEE IUS 2023
The 2023 IEEE International Ultrasonics Symposium will be the 61st edition of this conference and will be held on September 3-8, 2023 in Montreal, Canada at the Palais des congrès de Montréal. Montréal is famous for its special blend of international cultures and Euro-American charm. It is consistently ranked as one of the top host cities in the Americas for international meetings.
As a satellite event for the 2023 IEEE International Ultrasonics Symposium, a one-day Symposium on Artificial Intelligence (AI) in Ultrasonics will be held on September 8, 2023 at the same venue. Montréal is internationally known as a hub for AI research and development with the largest AI academic community in the world.
Opening Plenary: "Deep Learning and the Challenge of Out-of-Distribution Generalization" by Professor Yoshua Bengio, University of Montreal, one of the founding fathers of deep learning and the recipient of the 2018 Turing Award.
Abstract Submission Deadline

Late-Breaking Abstract Submission Deadline

Proceedings Submission Deadline
Call for Papers
Abstracts should be submitted according to the information posted on the conference web page. Each abstract will receive careful review and evaluation by the symposium Technical Program Committee based on originality of the work, contribution to the state of the art and overall interest to the ultrasonics community. Papers are solicited describing original work in the field of ultrasonics.
Group 2

Sensors, NDE & Industrial Applications

Group 4

Microacoustics – SAW, FBAR & MEMS

Group 5

Transducers & Transducer Materials
Jean Provost

Satellite Symposium Chair

Haichong Zhang

Diversity And Inclusion Chair